Hello, everyone! Thank you for helping me reach 60 followers..
Now my giveaway will start now up to November 16, 2012.
I'm giving
Hannah W.
and
Zalia
an extra 25 points because they shared my blog.. And asked her followers to follow my blog.. :) Thanks, guys!Please email me to get your code. :)
facebook
*
shop
Emariecreations
is giving-away a pair of her cute creations!!
Here are some I really love.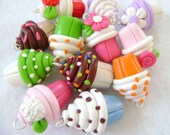 Join the raffle-copter below!
And a good news.
THIS GIVEAWAY IS OPEN INTERNATIONALY!!
a Rafflecopter giveaway